Its 7:28 pm
Decided to put out a lighter entry today. I know it may be boring to some of you but those who know me well....they will be amused I'm sure.
Today I will be looking at the 2013 San Jose State football schedule. As you know,the Spartans had a year to remember last year as they went 11-2,won the Military Bowl,appeared in 4 national TV games (and won them all) and finished ranked 21st in the nation.
But its a new day here in Sparta. The WAC has been whacked and the Spartans,along with long time rival,Utah State,have moved on to the Mountain West. The MWC got a fresh surge of energy when both Boise State and San Diego State woke up to reality and said "Hell no" to the Big East and stayed home in the MWC. With those teams staying home and SJS and Utah State having amazing years,the MWC in 2013 is simply going to be a brutal conference to play in.
And that is the rub for the Spartans,while they did have a great year,chances are good they will not go 10-2 again this year,the schedule is so much stronger this year. And while the Spartans boast of having several starters back,they are not going to sneak up on anyone this year. Every team they play is going to be a challenge and if the Spartans are go 8-4 and bowling,2013 will be a huge stepping stone UP. They will have proven they can win with a new coach and a new defensive scheme.
Game One: 29 August
vs. Sacramento State
The Hornets may be a FCS school but a pair of Pac-12 teams might need some convincing as the Hornets have stung both Oregon State and Colorado the past two years. The days of collecting a fat paycheck only to get beat by 70 are a thing of the past for Sac State. Now they are playing to win at the big boys level and knocking off the Spartans would only enhance Sac State's recent giant killer status. SJSU needs to come out blazing,establish the run behind a new offensive line and see how the 3-4 defense plays out. This will be a tough game but the Spartans should prevail.
Game Two : 7 Sept
at Stanford
Stanford leads the series 14-44-1
Last game,Stanford 20,SJS 17 in 2012.
Huge rivalry game for SJSU....Stanford is the Spartans 2nd biggest rival behind Fresno State.
Two years ago the Cardinal destroyed SJSU 57-3 and once again having Cardinal fans why they were still playing the Spartans. Last year they had their answer as SJS took the 21st ranked Cardinal to wire before dropping a heartbreaker. Where as Stanford is now reloading,the Spartans are cocked and ready to to go behind a veteran offense led by David Fales. A win here would show the Spartans are not a flash in the pan.
Game Three: 21 Sept
at Minnesota
Series tied 1-1
Last game,SJSU 39, Minnesota 30 in 1992
SJSU travels back into Big 10 territory after losing a very close game to Wisconsin in 2010. The Spartans look to be favored in the game as the Golden Gophers are still about a year away from being a decent club.
This is an important game for SJSU as they look to impress on the road against a team from a major conference in back to back games. A win here would give the Spartans major momentum heading into Mountain West action.
Game Four: 27 Sept
vs. Utah State (ESPN)
SJSU leads series 17-14-1
Last game,Utah State 49,SJSU 27
San Jose open up league play by hosting the last WAC champion,the Aggies of Utah State. Last year the Spartans were coming off a big national TV win against Navy and had a bye before playing Utah State. It didn't help as USU scored early,scored often and held off a last charge by SJSU before sealing the game with two long TDs in the 4th quarter.
This game will be on ESPN or ESPN2 and will be critical for both teams as they try to prove they were worthy of being asked to join the Mountain West. The winner gets a early lead in league play and potential recruiting juice while loser gets ready for a long week.
Game Five: 5 Oct
at Hawaii
Hawaii leads series 9-13-1
Last game,SJSU 29,Hawaii 27
One of the best games of the series took place in the last meeting as SJSU shocked the pre-season pick to win the WAC,29-27 on ESPN 2. This win showed the type of team and players Coach Mike McIntyre was seeking to establish and while a late season swoon dashed SJSU's bowl hopes that year,they ended up beating Navy and Fresno State to set up last year's terrific year. Hawaii plays extremely well at home and lit up the Spartans,41-7 in the last game at Hawaii.
This is a important game as the Spartans in two extreme settings...the sun and warmth of Hawaii and the high altitude that is Colorado State the very next week....the team's conditioning and depth will be tested here as many players will have to step up and play well if the Spartans are to contend for a title. The Rainbow Warriors will a real test.
Game Six 12 Oct
at Colorado State
Series tied 3-3
Last game,San Jose State 40,Colorado State 20.
SJSU enters this game on a two win win streak in this series. This is good because after a rough and rugged game at Hawaii,the Spartans won't have much time to prepare for the Rams. The good news is the that the Rams are in full fledged rebuilding mode and this is a team SJSU should still be able to handle. There aren't too many soft touches in the Mt. West but for now Colorado State has to be considered one and this is a game the Spartans have to win and win big.
Game Seven: 26 Oct
vs. Wyoming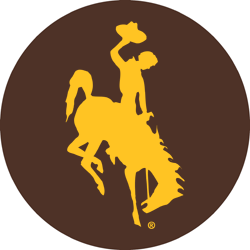 Wyoming leads series 1-6
Last game,Wyoming 30,San Jose State 10.
Back home after a two game road trip and a bye week as well,the Spartans face a team that has had their number,the Wyoming Cowboys. The good news is the game will be home and Wyoming,these are not the Spartans of old...this game will be won in the trenches as Wyoming has had good solid defensive lines that while not very fast,are very stout against the run and never quit.
The Spartans will look to protect QB David Fales from a dogged rush and look to spread the ball around to bevy of talented wideouts like Chandler Jones,winning at home is a must for this Spartan team. The crowds have slowly been growing again,a win here keeps this happening.
Game Eight: 2 Nov
at UNLV
SJSU leads series 11-5-1
Last game,SJSU 55,UNLV 48
Much like Colorado State,UNLV is rebuilding after suffering some horrible season as of late and becoming second fiddle to Nevada and its high powered Pistol offense. SJSU's depth should be a key here as they should be able to wear down a game and gritty Rebel squad playing at home. As in Colorado State,this is a must win and will jump start the Spartans on perhaps their most difficult stretch of games that will decide the season.
Game Nine: 9 Nov
vs. San Diego State
San Diego State leads series 5-11-1
Last game,SJSU 38, SDSU 34
What once was a one sided sided regional rivalry in the Aztecs favor has suddenly turned into SJSU's as the Spartans have won the last 3 straight. This is a huge game as both school generally try and recruit from the same pool of talent. New Spartan Head Coach Ron Caragher used to coach at FCS school San Diego and most likely have a idea of what Rocky Long has in mind for this next match-up.
The Aztecs are one of the better schools in the Mountain West as under HC Long,they have started bowling every year. The Spartans will have their hands full in this game. Who will win? Depends on who has the ball last!
Game Ten: 16 Nov
at Nevada (ABC/ESPN)
Nevada leads series,4-12-0
Last game,Nevada 17,SJSU 14.
Another game against one of the better Mt. West teams and this game will be featured on ESPN. The Spartans lost a tough game the last time these two met as the Wolfpack knocked away a last minute toss in the end zone to preserve a 17-14 win.
Long time Nevada HC Chris Ault has retired and so begins a transition phase for Nevada. This will hopefully provide just enough edge for the Spartans to eek out a close win and get of out Reno alive!This game will most likely be for bowl positioning as both schools fight for one the few spots out there. This will not be a easy game but a loss here would not be shocking to see.
Game 11: 22 Nov
Navy (ESPN)
SJSU leads series,2-0
Last game,San Jose State 12, Navy 0.
Third game of a four game series finds the Spartans playing Navy in a out of conference match-up that will be a nationally broadcast game on ESPN. Last year the Spartans shutout the Middies 12-0 for their first shutout since 1988,when they stopped UNLV,42-0. Needless to say,this will most likely not happen again and Navy and its option offense will be looking to run wild on the Spartan "D". The new 3-4 defense which is designed to stop the run will get its best test all year in facing Navy.
And again,this is a critical game as far as recruiting goes as once again SJS finds itself on TV playing a major "name" team at home. A win here could inspire some key players to commit early and perhaps seal a bowl bid as well.
Game 12: 7 Dec
vs. Fresno State (CBS Sports Channel)
Fresno State leads series 34-39-3
Last game,SJSU 27,Fresno State 24
Michigan- Ohio State,Alabama-Auburn,USC-UCLA,Bethune Cookman-Florida A&M.....
Good rivalry games....that is what every football fan looks forward to each year. It doesn't matter what the records are,both could be awful...(like New Mexico- New Mexico State),both could be very good...all that matters is the game itself and for us Spartan fans,we circle the Fresno State in red and wait for it to happen every year.
SJSU used to dominate this series until Pat Hill took over at Fresno...after that,the Bulldogs have won just about every game since 2002. Not only won but kicked ass. SJSU used to have a 10 game series lead but you can see,its Fresno who has the lead now....but with SJSU's marked improvement and Fresno's sudden decline that ended up costing Hill his job,the Spartans won last year's game at Fresno and will seek to win back to back for the first time since 1986-87. This is the game that Spartan Stadium needs to be sold out and turned into a sea of blue and gold. Win this game and even if the Spartans struggle,it will make for a good year and a great launching pad for 2014.
Of course if the Spartans will the West Division,chances are they will play Boise State for the Mt West Championship....do that and the sustained return of SJS football will be cemented!
I know....its not very exciting or hard hitting but I love my school and I like to support them whenever possible.