Its 11: 56 pm
Its a nice night here in SE Michigan. I have a cup of ice coffee from Dunkin Donuts this afternoon before I went to work. DD has a Happy Hour special where as you can buy a large iced coffee for .99 cents between 3 pm to 6 pm. Its a pretty good deal because a normal priced cup is 2.32. I normally brew my coffee at home but once in a while I do like to get a cup on the go and I won't go to Starbucks anymore.
My week has been a quiet one. I did land a 30 day trial run with my neighbor's medical billing company that I start on Friday morning. We talked about it on Sunday and it was my idea for the 30 day period. The next day I got a call and was given my start date. I don't know much about billing but I do know my way around insurance companies and doctors as of late. I am hopeful that this will work out and I plan on taking serious notes. Its a good chance to expand my skill set and who doesn't want to take advantage of a opportunity like this?
I have started to slowly work forward on the house again,I am having the exterminator come back out to hit a spot where my ant problem seems to be at. Then Howard Burkeen will drop by and we'll look at fixing a gap in the kitchen that needs to be repaired. Howard has been a really blessing to both Lori and I,he really cares about people and you see it in the way he acts with both friend and stranger.
I worked in the basement and managed to throw out a bag of things that needed to go....I had to work a cabinet of pictures which was very hard to do but I did do it. Derek came down and stayed with me the whole time I was down there. I took the bag and this ugly fake tree that I really never understood why we kept out to the trash. Tiny steps,tiny steps.
Had another chance to pay it forward,I find myself looking to do that more and more. The way people rallied behind us during our struggle really has touched me very deeply. It reinforces everything Lou and Anna instilled in me as a child,to do the right thing everyday. Lori and I really did live that way and I know people respected it because of the love I still am getting from people.
Last Saturday,a elderly man and his wife came into our store. The man was walking very slowly and gingerly. They asked me if we had any electric carts so he could drive around. Our store has four but two were in use,one was broken and the other was dead and needed a recharge.
I told them this and offered to break out a old fashioned wheelchair,he said okay. As I helped him sit,he told me he was weak from stage IV liver/colon cancer. I nodded my head and said I understand. I told him about Lori and offered to push him through the store so he could shop. He declined but said "thank you". His wife was also very gracious and kind. She was a retired nurse and I couldn't help but think about how he was blessed to have such a wife as a caregiver.
Sunday morning...its a grey,overcast,humid day. I came in at 9am and started my shift. Part of my duties in the greeter position is to keep the front of the store clear of shopping carts and material flatbeds. As I was doing this,I saw the same gentleman wheeling himself towards the store,he was alone.
He mentioned he had gotten the wrong lawn mower blade and wanted to get the right one. He brought along his own chair because ours are pretty pounded. I welcomed him back and asked about his wife. Turns out his wife has a weak heart and has to be very careful as well. She wasn't feeling well so she was at home resting.
He and I went and looked for his blade,we were out but I offered to use the computer to see if the store in South Canton had any. No luck there but the store in Plymouth,which was about 10 miles away had a few.
I told the gentleman this and explained that he could buy it at our store and then pick it up at Plymouth. He sat in his chair and said he didn't feel well enough to do that...normally he could had the item shipped to his home but he needed to buy at least 45.00 worth of stuff,the blade only ran 31.00.
As he started to push away,I said I would get the blade for him after work. I know where the store was and said it would be no trouble for me to go get the blade. I told him to go home and we would call him when I got back. After I was done,I drove over to the other store. As I was walking back to the Rodger Young,I saw a lot guy who I could see was special needs,struggling to load about 30 bags of mulch into a van. I went to help and he said he had it...but when I told him was from another store,he looked happy and accepted my help. It was good timing as well as it started to rain. We finished up and off I went to my store.
I left the blade and told my front end supervisor that if he couldn't come get it,I would drive it over to his home. He ended up picking it up on Monday. I knew my Lori would be very happy with what I had done and it made my day worthwhile.
And now read this story:
NORTH RIDGEVILLE, Ohio - A humane officer shot a family of five kittens outside a North Ridgeville house on Monday and the homeowner says her young children saw the whole thing happen.
North Ridgeville humane officer Barry Accorti was dispatched to a house on Vista Lake Way after a resident complained about a family of cats living in her wood pile, police said.
The homeowner said the feral cats were causing a flea problem in her house and that she wanted them removed for the health of her family.
The homeowner and mother of four said Accorti told her the shelters were full and the cats would go to "kitty heaven." That's when he shot the five, 8 to 10-week-old kittens, with the woman standing nearby and her children watching from inside the house.
She said her children, ages 5 months to 7 years, were screaming and crying at the sound of the gunshots. The mother cat ran away and was not killed.
Police said the resident understood the cats would be euthanized, but she said she didn't expect it to happen in her yard. The Ohio SPCA said Accorti discharged his gun about 15 feet from the family's backyard patio.
"NRPD recognizes the concerns of those who believe feral cats should not be killed for simply trying to survive but also acknowledges the risks associated with these animals and the need to manage feral cats. Research and other animal organizations accept shooting as an acceptable means of euthanasia," the North Ridgeville Police Department said.
Police Chief Mike Freeman said that Accorti's actions were appropriate and he will not be disciplined for the incident. He also said they will work with humane officers about improving communications with the public.
A firestorm of feedback over the shooting forced the police department to take down its Facebook page Monday night. The department said while emotions run high, it will not tolerate any threats on its page.
In April 2013, humane officer Accorti rescued a baby great horned owl at South Central Park. The owl was taken to the Bay Nature Center.
North Ridgeville employs two part-time humane officers.
The executive director of the Friendship Animal Protective League in Elyria told NewsChannel5 feral cats are a big problem in Lorain County. Greg Willey suggests trapping, neutering and releasing the cats to better control the wild population.
The general public may call their local spay and neuter clinic for help to trap cats, neuter them and then release them back to into the wild. The cost to spay and neuter a cat is about $30
Stunning,isn't it? I mean....wow. And this fucker actually has a badge and gun. This is one of the worst things I have ever heard about from a member of any public service department. What the hell was Accorti thinking when he pulled his weapon and decided to shoot five kittens???? The love of guns and the eagerness to shoot ANYTHING or ANYONE is just a epidemic in this country. What is really sad is for every asshole like Accorti and his police chief supporting him,it puts a taint on other hard working cops/humane society workers who are trying to save lives,human or animal. It weakens the badge,the cop wearing it. People tend to care a little less when a cop is killed or wounded. I know it may be wrong but that is what happens when cops go to far.
While I was puttering around tonight,I had a chance to listen/watch actress/author Jamie McCall do a interview with the Huffington Post Live show. I have been following Jamie's career for a few years now and was pretty excited to hear she was writing a autobiography of her life. Jamie has had to overcome quite a few hurdles to get where she is at now.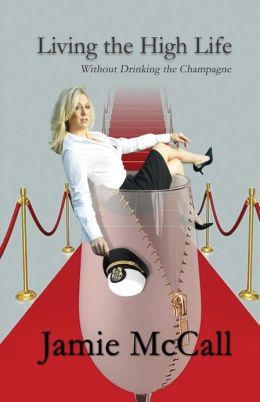 It takes a lot of courage to come clean about nearly killing yourself through a bad choice. To acknowledge it in a open forum that a book conveys,makes you really want to know the type of person that can overcome those choices,to reclaim their life. Now I haven't had a chance to read Jamie's book as of yet but that won't stop me from encouraging you to support her.
You can buy the book via the Kindle or like me,the old fashioned paperback,on Amazon.
For that...just follow this
Link to Jamie's book page
.
You may have noticed I switched my page around a bit.....and now you can subscribe to receive my blog via e-mail. Let me know what you think of the new format.
Thank you for reading!!!
You can follow me at Twitter @Jinzo_2400
I love you Kitty!