Its 9:50 am
Looking outside at a snow covered ground. About 9 days ago or so we got our first snowstorm of the season here in SE Michigan. Sort of repeating the pattern of last year,we got ONE good snow storm and after that,just flurries.
The reason its still on the ground is because its very,very cold and at 7-24 degrees,its too cold for the snow to melt of its own. People use a lot of salt to melt/clear their driveways but I don't really do that since the ice can really destroy concrete rather quickly.I use a hand shovel and shovel the snow away. I find it as soothing as mowing my grass,its a peaceful chore and I actually enjoy shoveling the snow.
Its the best when its still snowing and you can hear it falling while you're outside. Its beautiful to me and yes,that includes those rare storms where we get 6-8 inches on the ground.
This storm only dropped about 4-5 inches which was easy to clear.
Of course Lori wanted me to break out Rusty the 40 year snowthrower that we got off of eBay when we moved here. Rusty has trouble handling a 2 inch snowfall so there is no way I risking Rusty in a much heavier storm.
That isn't Rusty but now you can get a idea of what we have.....just add some rust to the sides and there you go!
The second round of chemo is still underway,we finished our 4th treatment on the 27th. I can't lie,this has been so much worse then the first round. Between the chemo,c-dif and fistula-in-ano,its been a perfect storm of misery.
Where as last round we had a 4 day recovery period at home,this time its taking 6 days and even then its really rough. The fistula is the major problem and we can't do anything until the chemo is over and we wait for our 3 and 6 month check-ups. Its sort of pointless to stitch it up unless you are absolutely certain you are not in a position to risk at reopening the fistula because you risk making the fissure much bigger. Then you're looking at a colostomy bag and that brings on a whole new set of challenges.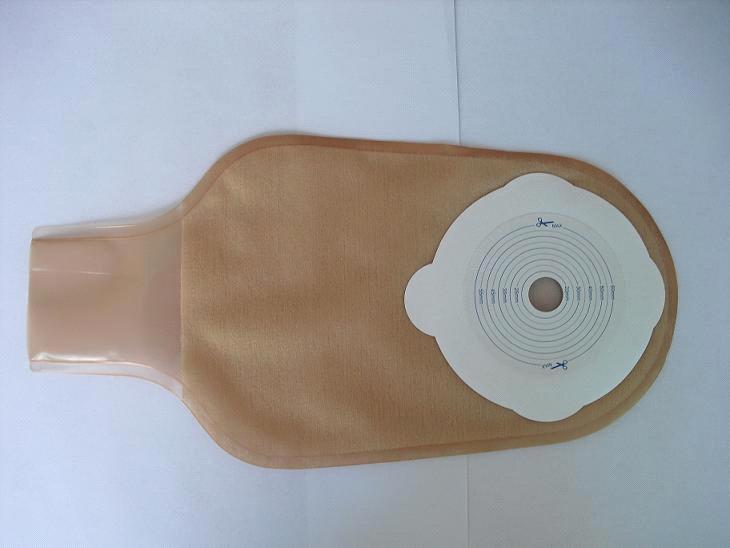 Dr. Johnston says a person can live with a unsealed fistula and that may be true,but no one and I mean no one could deal having a fistula and c-dif...this is the worst thing by far of what Lori has to deal with. That and now the having to deal with the other side effects of chemo,the eating and drinking is still getting harder to handle,we are heading off to Ann Arbor for hydration later today and trying to find anything remotely good to eat is a real challenge.
Its a challenge in the sense that I can't get her to follow the advice of the doctor and restrict herself to a bland diet of rice,applesauce,soft foods. Cashew chicken is NOT a wise choice for a cancer patient with a fistula and c-dif! But we're taking it day by day and getting through...
We're doing that by enjoying the Christmas gifts that my brother sent Lori,the 3-5th seasons of the Mary Tyler Moore show. I tuck her in a heated blanket on the couch with some water or cranberry juice and then que up the Blu-Ray player. We can watch 1-2 'sodes of a season before she falls asleep. We talk about our day and I putter around the house doing small chores.
We had a delightful Christmas this year...on Christmas Eve I went to pay our water bill at city hall and saw that the Red Cross was having blood drive.
Well being that someone donated at least 2 pints of blood for Lori's transfusion before Christmas,it was the very least that I could do by donating back and that is what I did after I paid our bill. It was being held downstairs and when I walked in,3 of the tables had other donors on them.
I went through a pre-screening with a RN named Kerri which made me think of my artist friend in Los Angeles,Kerri Appleton. I was surprised when Kerri told me that I wasn't eating enough red meat,I was thinking I was eating too much of it as of late as I have gained about 7 pounds or so the past 10 days and I feel totally gross.
45 minutes later,I was munching on Keebler cookies and drinking fruit punch while the Red Cross staff kept a eye on us. They gave each donor a t-shirt and thanked us for giving. I felt good and headed on home.
Two days before Christmas saw us taking our friends Marlene and her son Dylan on our 2nd annual light show tour.
We did it last year and it was a big hit. We made thermos of hot chocolate and they brought over small bags of kettlecorn and away we went.
Our plan was to work our way through Canton,then Plymouth and end up in downtown Northville. Last year we went by the famous Ellen Street in Livonia and its light show...except that they had pulled the plug on it and no one was doing it anymore. We debated taking a chance this year but decided to stay a bit more local.
We laid out our planned tour and headed out at 7 pm.
What was great this year compared to last year was we had SNOW on the ground which always makes the lights that more beautiful to look at. We drove around for 2 hours and to our amazement,we never left our neighborhood! It seemed that just about everyone had a light display up this year! So much more this year then anyone could remember. Lori said that she read that more people were making Christmas even more smaller and focusing on more family and friends gatherings,making their homes that more festive.
Guess they were right as the holiday shopping season only grew by .07 compared to last year's numbers.
Christmas Eve was quiet as we stayed home and Lori rested,we had a light dinner and watched a little TV before heading to bed.
Christmas was very mellow this year. What was funny was that we didn't even get to the tree until almost 11 o'clock as we were puttering around making a light breakfast and enjoying some coffee. We decided to go to Mass at noon at St. Thomas and started prepping for dinner.
Finally we opened gifts and to say we were blessed would be a understatement. Lori got her iPad that we shopped for on Black Friday and I got a camcorder which was totally unexpected! I already talked to Derek and we're going to be filming "Laundry Load,Part Two" very soon....now if I can only find where the director's car is parked at.
Lori also surprised me by finding a gently used DVD boxed set of "Person of Interest" off of Amazon.com
Needless to say,I have been watching that and was very happy to do so as I find this show to be the best thing on TV these days hands down.
As friends and family started calling,Lori reached out and invited Marlene over for Christmas dinner. We decided to change things up and ditch the traditional turkey or ham and instead had Rachel Ray chicken.
We had a great dinner and company. We gave her cat Crash his new food bowl which we don't know if he is using it for not. The new cat bed we got Derek was not a big hit,he is very content sleeping in his old bed.
The 27th saw Lori in chemo,I had to work but was able to get there for that last hour of chemo. One of the two angels we had as nurses,Mel,was taking care of Lori as usual. For some reason,the staff there has really taken to us and I don't say that lightly. I have watched two different nurses change their schedules just to be able to take care of her,its extremely touching to see such care.
But it extends even to me....I was trying to bring ESPN up on the TV as San Jose State was playing Bowling Green in the Military Bowl. But they didn't have ESPN so I was going to outside to check the score on the computer in the waiting room.
Mel instead signed me on to a computer that they use to input medical data and had a internet connection just so I could follow the game and not leave Lori's side. I was very thankful for that....as it turns out,I didn't see very much of the game as I had to watch Lori afterwards. All I know is that San Jose State pounded the Falcons,29-20 and most likely will earn a Top 20 finish heading into next year.
Lori's brother,his wife and Aunt Jo came by the house on the 29th and we had a little Christmas celebration again which was very nice and sweet. Her brother has really taken a 360 change in how he talks to Lori,he has woken up and realized how important his sister really is to him. Sad it took cancer to bring him to his senses but some miracles work that way,don't they?
I guess I'll wrap this up now,I have chores to do and banking to do as well....
Hope all is well with each of you...
Drop a comment or feel free to follow me here.....