Its 3:10 pm
I have reached out across the pond again for a guest blogger. Alexandria is a hard working wife,mother and social media business whiz. I admire her writing so I asked her if she would write a guest entry.
The one question I get when I ask a person to do a entry is "What do you want in terms on content"?
I simply say my blog is a personal one and they can submit what they think would fit.
Alexandria said she would try and think of a subject after coming back from holiday and I wrote back and suggested "why not the holiday itself"?
We agreed on this....I have always found the term holiday charming so I asked Alexandria where it came up..she pointed me in the right direction and so after reading her entry,take a minute more and read how the term we here in the States call "vacation" became "holiday" in the United Kingdom.
A Relaxing Holiday With the Family
A Relaxing Holiday With the Family
This time last week I was on the road back home. We'd gotten up at 3 am to make the almost six hour drive home in time for my husband to get into work to have paperwork signed off before professional exams that he completed a couple of days ago.
Where were we? I hear you ask. We went on a family holiday to just outside Mablethorpe, near Lincoln, UK. It was a trip organised by my parents, and my sister and her fiance joined us so they all got the chance to see our daughter. With them living so far away from us now (well, so far away in the UK—four hours is probably nothing for those in the USA), they hardly get to see Little Monkey.
It was a great break away. While I love my work and my life, sometimes I just need a break from it all. I like to be able to switch off the social media and the emails, and spend time doing things I wouldn't usually.
The first day we went to the Seal Sanctuary, where there was much more than seals around. It was the birds that Little Monkey loved the most, and we were fortunate enough to get a video of her running around in awe at them. The poor thing was tired though after the late drive we did the night before. In fact, all three of us were shattered and had to have a nap during the day!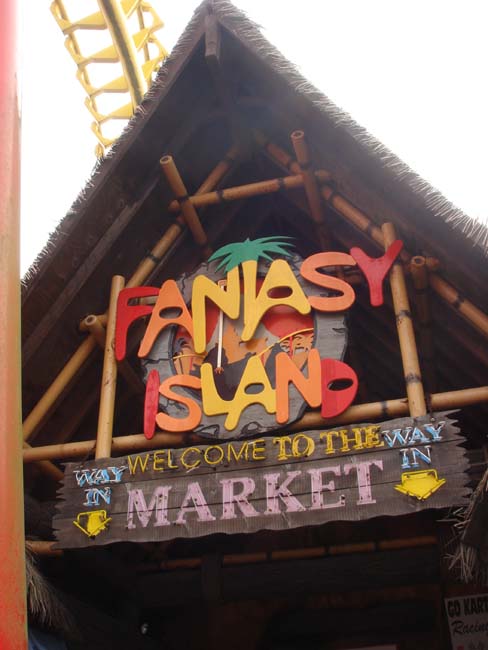 Our Monday was spent at a theme park that had a market. I think the market was the best part of the whole theme park, but that's likely because I'm so used to the big rides at the bigger theme parks that these ones were a little disappointing. It was free entry to the park though, and you just paid for the rides you went on. We ended up going back a few days later but just for the market. I could see that place being great for the kids and families in the area since they get a day out without having to spend too much. The food was even reasonably priced, and was not the usual fast food usually at theme parks. With it being by the seaside, there were the traditional seafood stalls that we get over here. I love crab sticks and packets of mussels and cockles from those stalls. It takes me back to being a kid and going to Bridlington and Scarborough on holiday.
The highlight of the holiday has to be the trip to the farm closer to the end of the week. I'm really glad we decided on the one we did. It was just a 20 minute drive away (compared to the hour drive to the other one we contemplated), and Little Monkey loved the whole day. She got to run around without her reins, and was able to stroke some of the animals. There was even the opportunity to feed the animals, which we thought she'd freak at. Little Monkey loves animals but does not really like their faces coming up to her, so we did not think she'd take to the goats and sheep coming up to her hands. To our delight, once she saw me feeding the goats she wanted to do it. It was another part of the day that I was fortunate to get a video of.
(photo credit to the mighty David Gearing,Harrier ace)
Of course, there were days at the beach. That's got to happen when you go to a seaside resort, right? Well, this time last year we went to the beach and Little Monkey only wanted to sit on the sand and destroy sand castles that were built for her. This year, she decided the water was fun to splash in, and enjoyed putting on her Peppa Pig swimming costume to go for paddles. The attempt to dive into the water after watching other little ones do it—and then realize that it meant not being able to breathe!—did not put her off going paddling the next day.
It was a holiday that I was really looking forward to, and it certainly didn't disappoint. My next trip away is in August for a week, but that is volunteering for a church camp and not quite a holiday. In fact, it's going to be one of the most tiring but rewarding weeks of the year—like it has been for a while. Before that though, we get a weekend at the Commonwealth Games since they're in Glasgow (just a 30 minute train journey from us). We also have some plans to take day trips now that my husband's professional exams are over and I finished my university module in May and don't start the next one until next year. Between that it's all work, but that's okay since I love my job.
Next month is also my daughter's birthday, and I want to do a cake with the Minions from Despicable Me. She loves that movie, and loves the little yellow creatures. I thought I'd trial my attempts at doing the minion faces on something smaller first, so made cupcakes while we were away. We did do an early birthday for her since my parents and sister won't be able to see her on her actual birthday as they live so far away. The Minion cupcakes turned out really well, so now I'm looking forward to trying a birthday cake.
What plans do you have for the summer?
Michael here....
So in trying to find out why the English call going on vacation "holiday",this is what I found
vacation
late 14c., "freedom or release" (from some activity or occupation), from O.Fr. vacation, from L.vacationem (nom. vacatio) "leisure, a being free from duty," from vacare "be empty, free, or at leisure" (see vain). Meaning "formal suspension of activity" (in ref. to schools, courts, etc.) is recorded from mid-15c. As the U.S. equivalent of what in Britain is called a holiday, it is attested from 1878.
holiday
1500s, earlier haliday (c.1200), from O.E. haligdæg "holy day; Sabbath," from halig "holy" (see holy) + dæg "day" (see day); in 14c. meaning both "religious festival" and "day of recreation," but pronunciation and sense diverged 16c. As a verb meaning "to pass the holidays" by 1869.
Anyone here going on vacation or holiday (or in my case,a staycation) and if so,where are you going?
My thanks to Alexandria for sharing her holiday with us...to learn more about her and her writing,she has a
Facebook page
that you visit and "Like"
If you are on Twitter,feel free to follow me
@Jinzo_2400