Its 3:25 pm
Welcome to an another edition of my ongoing interview series,"8 Questions with.....". I started this waaaay back when on another social media site and have re-started it here. The series features people from all over who in one way or another have perked my interest. So I ask to do a interview where they answer the questions themselves,in their own words.
Sitting outside the city of Detroit the past 15 years has been a real education for me. I moved here from San Jose,California when Lori and I met.
I really knew very little about Detroit other then cars were made there,Jimmy Hoffa was murdered in a nearby town and of course,the sports teams.
Sitting here and watching the decline and destruction of once was a great and proud city has been rough to watch. Sitting 25 miles from it is a hell of a lot different from being IN the middle of it. I have written many blogs about Detroit,both good and bad...about the places Lori and I went to,to the tireless people working hard to make a difference and the ones always looking to "get theirs" at the expense of others.
One such person who could have made a REAL difference was Kwame Kilpatrick when he was elected mayor,not once but twice. He made a difference alright and not for the better and Detroit's image took a savage beating as Kilpatrick and several cronies were arrested and sent to prison.
Dave Bing came on as the new mayor and again,hope rose as he brought along a crack staff to help him try and reverse the damage from Kwame.
Karen Dumas was one of those sharp and dedicated people that Bing brought along. As the spokeswoman for Mayor Bing,she brought a real sense of what Bing was hoping to create here in the city.
Every day Karen would talk to other leaders,the news media and citizens as the mayor's voice. She was strong,whip smart and hard working. While those traits are always in demand elsewhere,in Detroit,it merely puts a target on your back as former police chief Warren Evans and one of the cops who helped bring Kwame Kilpatrick to justice,Gary Brown,can attest to. Asking people to work as hard as you can get you in deep trouble as Karen found out. After Bing became mayor,he started losing that great staff to various issues,some real and in Karen's case,rather "dubious". A employee who had a ax to grind made several claims against Karen and instead of subjecting the city and its people to another circus,Karen regretfully and graciously stepped down. It was a real loss to both Bing and the city as after this,it seemed the city went sort of leaderless as soon after the deputy mayor retired unexpectedly and several appointments that Bing made blew up in his face causing more problems.
Karen has hit the ground flying,between her various news shows guest spots,she has own public relations firm,Images and Ideas,Inc that is even now trying to get new businesses into the city. All this plus a wife and mother,Karen is one very person.
I have to admit,when I asked Karen for this interview,I really didn't think I would land such a high profile figure here. I like to thank Karen for agreeing to the interview and my friend Susan for her editorial advice.
And now.......8 Questions with.........Karen Dumas
(courtesy of Karen Dumas)
What was it like growing up in the Dumas house? Were your parents involved in public service?
I grew up with my mother, but my parents—both of whom are deceased—were the most generous I have ever seen. Not just by making donations, but by being involved in that which made a difference in the lives of others, individually and collectively. Whether giving gloves to the paperboy who had none or hosting a cookout for those who participated in the neighborhood clean-up day or supporting political efforts of a cause or candidate, there was constant involvement. Politically or personally, I watched and was

then engaged in every level of productive participation. I learned that just because something didn't immediately impact you didn't mean you shouldn't be involved, or not support who or what was right.
(courtesy Dave Bing Facebook)


How did you decide to work for Dave Bing? Do you have regrets in doing so?
The Bing administration was the 3rd mayoral administration for which I had worked: The Scott administration in Highland Park, the Kilpatrick administration and then Bing. I was contacted by Charlie Beckham and Dave Bing asking to join the administration because they needed help on the communications side. I said no twice, but after several conversations offered to accept it on an interim basis, which indeed it was. I have no regrets.
What is the biggest difference in adjusting to a public service job from a private sector job?
The majority of my professional career has been in the private sector—my own company, which I started when I was 24 after leaving Highland Park. So, the adjustment has always been the other way around—operating within the confines of government where accountability and performance were dictated or limited by politics and process.
(courtesy of Karen Dumas)
Deputy Mayor Saul Green
(courtesy of bing.com)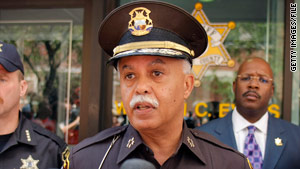 Former Detroit police chief Warren Evans
(courtesy of bing.com)
It seemed to many that as Dave Bing forced his more talented and skilled members to either resign or face being fired,his lack of leadership caused Detroit's sharp decline and the into getting a EM put in charge...how would you respond to that?
The Mayor was unique in that he gave his staff—all of them-the autonomy and support to do their job; the challenge was that many didn't do so, which undermined his ability to be more effective. And, he was nicer than he was political. While the EM was appointed on his watch, the financial compromise of the city was a culmination of decisions—or lack thereof—of every administration before.
Did you volunteer to resign or did Bing force you out like he did Warren Evans? Have you and Dave Bing talked since he has left office?
In an appointed position, you serve at the pleasure of the mayor. It is a temporary position—whether it ends before or when the administration does. So, no one is ever forced out, some just publicly oppose the decision that the mayor rightfully retains. It's never personal for me, and the mayor and I continue to be friends.
How important is ego in doing such a high profile job such as the one you held?
It's very important—that you DON'T have one. Because people are pulling at you from every direction, and being complimentary in so many ways it is important to not lose sight of the fact that it is not you, it is what people think you can do for them; that they treat you a certain way because of where you are, not always who you are, and at the end of the day it is not about you but all and only about the citizens you serve—the true reason why everyone is (or should be) in office.
What is the state of the city compared to when you served on Bing's staff?
Every administration builds on what was done, or not, in the previous administration. The current administration has the benefit of generous state support and resources, and an EM with powers no other administration has ever had. This should prove beneficial, but for whom is yet to be seen.
Much has been made of color and race causing the incredible amount of violence in the city,some believe it has gone deeper then mere color and it now ingrained the culture,how can the folks here break the cycle? Your thoughts?
There needs to be a very open, candid and non-judgmental discussion about race. People don't want to talk about it because they want to pretend it doesn't exist, but it does. We need to understand that people are different—not better or worse, but different; that crime is more about economics and culture than race, and that we need to see things and people for who they are first, rather than what color they are. Sounds good, but it's a tall challenge that needs to be undertaken.
You are now running your own Public Relations firm,Images and Ideas,Inc,as such,how do you sell the city to outside investors and companies?
Detroit has always been intriguing to those who don't know about it. Right now, the interest and energy are high, although still tempered by apprehension because of perception. Those who want to participate will do so, and those who don't will not, no matter what.
How can the city of Detroit develop and more importantly,retain good leaders?
Good is relative, as people base their opinions on some unique criteria including name recognition, limited encounters and what "they" say, whoever "they" may be. I think we need to be better educated on the political process—knowing who can do what in certain positions, so that expectations are realistic; we then can and should hold leaders accountable. Aren't effective? Out. Give new names and ideas an opportunity. And, stop recycling and allowing folks to run from office to office. Elected positions are a privilege, not an entitlement.
Detroit has been the heart of Michigan's economic drive,why does it have such a hostile relationship with Lansing (Michigan's state capitol)
Detroit is the biggest city in the state, but many have long viewed it as the biggest headache, for many reasons. Only recently has the state realized the potential and possibilities therein. I think a lack of familiarity and disconnect long fueled the contentious relationship, which for many reason is dissipating.
Detroit voters have been accused of voting more for a "name" like Charles Pugh and Dave Bing then someone who may be more qualified in terms of leadership. Why does this happen in your opinion?
I think this happens everywhere simply because marketing if effective for everything, including politicians. People remember names, or a pleasant encounter which is sometimes enough to secure their vote. And, there are those who run from--and for--office to office, where their name recognition is helpful to their campaign.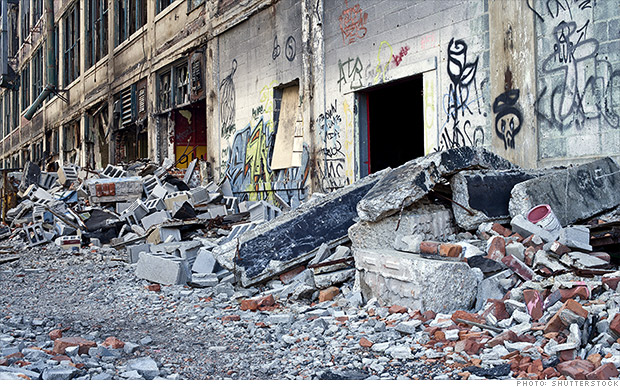 Going back to crime,outside of downtown,do you feel safe to travel in the city? And what was the biggest obstacle in battling blight during your tenure with Mayor Bing's staff?
I feel as safe here as I do anywhere; which means I am cautious--but not fearful-- everywhere I go--city, suburbs, etc. It's the society not the city in which we live that dictates our caution. I think the biggest challenge was the availability of resources--dollars. This administration has the benefit of state support and EM powers, both of which has brought money and the autonomy to make and execute decisions otherwise hampered by work/union rules, process, etc.
You had a critically acclaimed run as a radio host here in Detroit,is this something you are looking to do again if a opportunity presented itself?
Of all the things I have done, I LOVED being on the radio and interacting with people. I believe Detroit is capable of and entitled to a more intelligent discussion, beyond conspiracy theories and gossip. People are empowered when they are armed with information and access to resources, as well as discussion that prompts productive thought and action.
Walk us through a typical day of Karen Dumas, what, where and who we would see and do?
No day is typical, and that's what I love most. The things I do, as well as those I encounter and engage with are as varied as they come. I do a lot of writing for clients and myself (my blog, opinion pieces, social media and working on a book); I schedule and coordinate business meetings so that they don't occupy my entire week (I am a big proponent of organization and time management), go to the gym 3 times a week, and spend any other available time with my family. I enjoy dining out, and I love driving alone so I can listen to and enjoy my music (of which I also enjoy many genres).
What has been your biggest triumph professionally,career wise?
I see everything as a staircase, each accomplishment or challenge as the next step up. I'm still climbing.

To learn more about Karen's public relations firm,Images and Ideas and Karen herself, please visit her website by clicking here.
You can also follow Karen on Twitter @KarenDumas.
Again,my deepest thanks to Karen for allowing me the honor of this interview. Please feel free to drop a comment or better yet,share this interview with your friends and family.
If you are on Twitter,you can also follow me @Jinzo_2400.
Shout outs
Amy,Rob,Camille,Ronnie - How did I do?
Susan - thank you for your input
My "contact" on the Plateau - is this newspaper worthy?
Tiffany Hendra and Willow - thank you for letting me share your story.
To my Pink Hat Mission supporters- thank you!!!
Lisa and Ashley - I very much love to do a mission with you and your readers!
Ivy - Glad you are all moved,now enjoy your vacation!
Monte Lebo- always a class act,thanks for keeping me sane.